Tile and Grout Cleaning
Published on Friday 15 February 2019
Just finished restoring this beauty of the floor in Tunstall, Stoke-on-Trent. Our client requested us to restore this floor to its best possible condition, by means of professional cleaning, some repairs and sealing. We were happy to assist and made sure we can restore it by providing a demo in a couple of the areas, before quoting, to determine the right process for this particular floor. The floor received thorough vacuum, scraping off any deposits like paint, and other old deposits, deep clean with professional cleaning machines and cleaning chemicals that are specifically selected to restore such floors with embedded dirt. The floors rinsed multiple times and left to dry for a period of few weeks, as that is sometimes the case, and takes a bit longer for such porous floors to release moisture.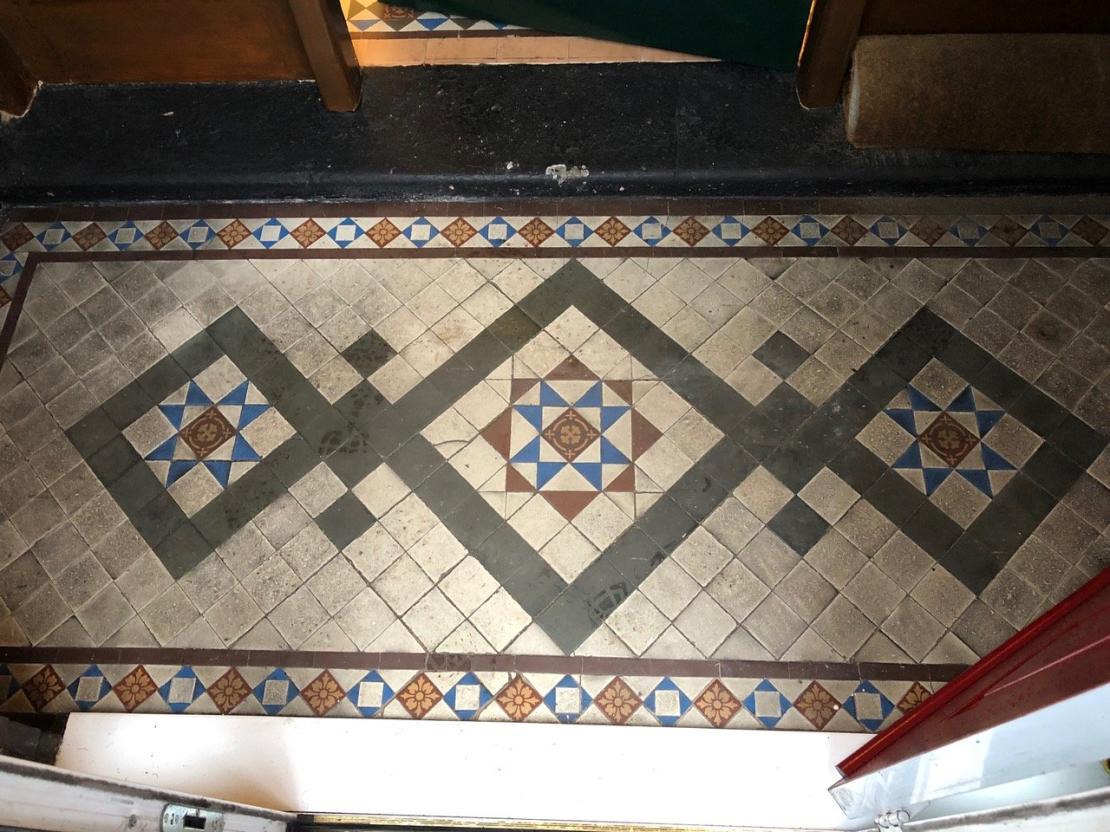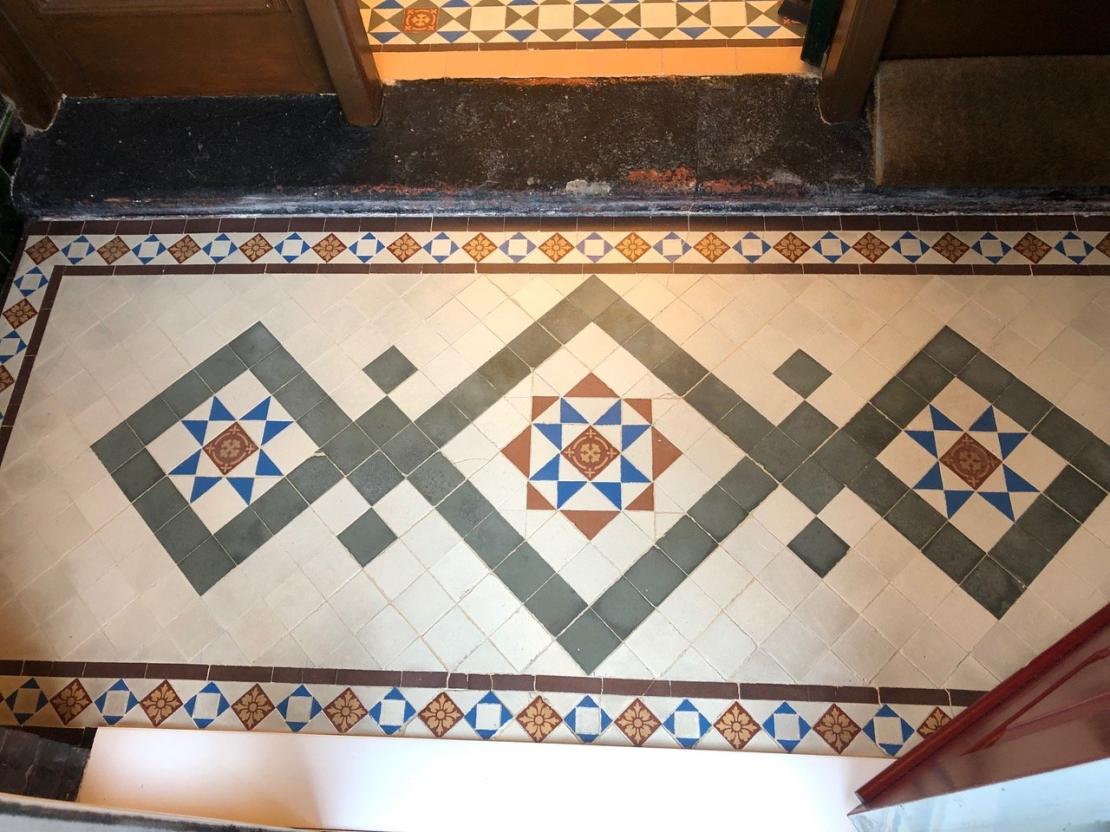 Floor is then tested for moisture levels a with digital moisture meter, and sealed with two coats fo water based impregnating sealer and two coats of matt wax to ease the maintenance and a give lovely sheen to the floor for a client to admire. Little porch took as much time to restore as the hallway, due to being an outside space for the past few decades and only fairly recently became an indoor area. Now it's clients turn to redecorate hallway to a very nice finish, that was awaiting out completion. Can't wait to see this hallway area totally finished!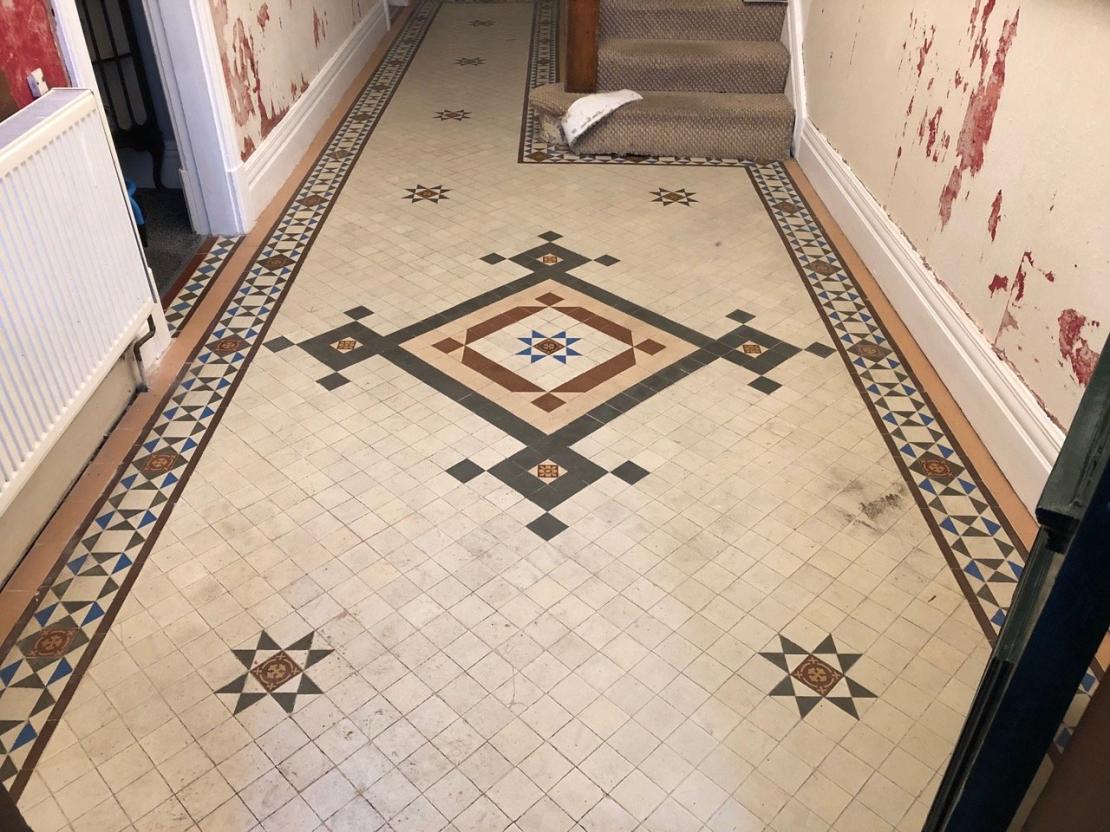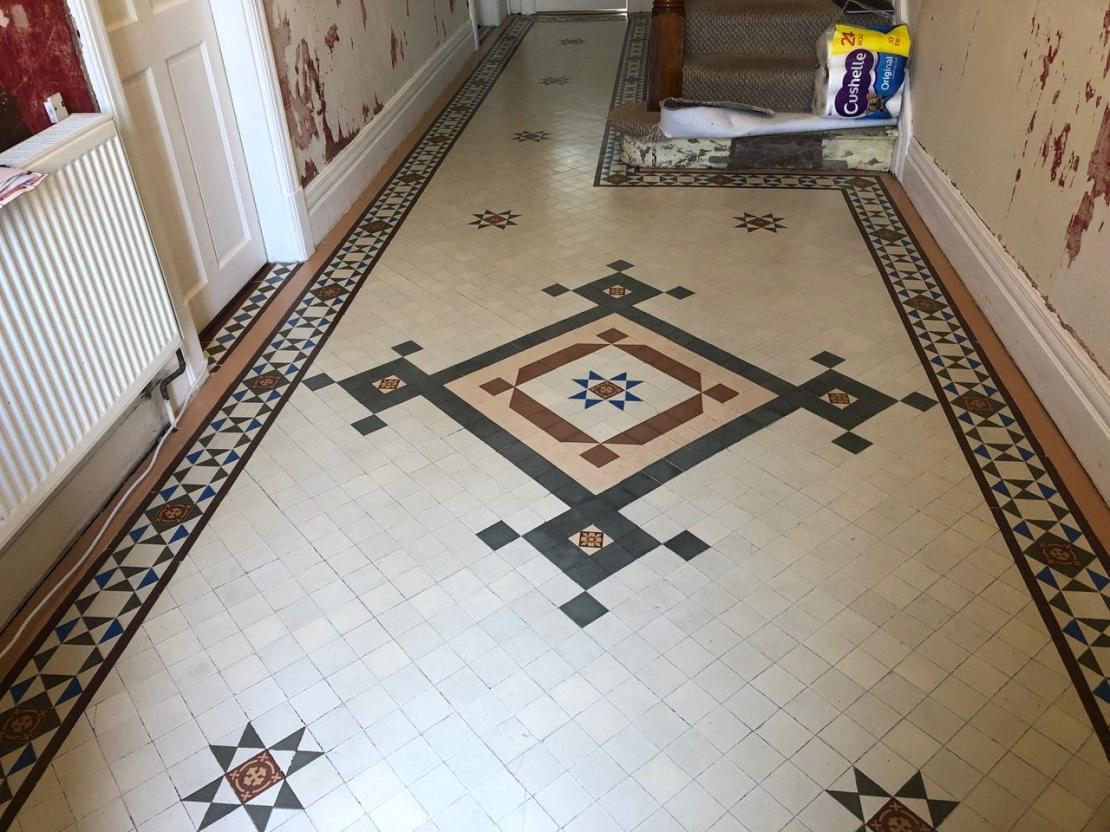 Please note - such floors will require regular maintenance by professionals to make sure it is kept protected and in its best shape possible.
Would you like us to restore your Victorian tile and grout floors to a professional standard and maintain them, so they become the most beautiful space in your home, not just a hall - give us a call on - 01477 459 109 or click our Tile And Grout Cleaning page for more details.