Oak Floor Sanding & Sealing in Nether Alderley, Cheshire
Published on Thursday 5 December 2019
99.99% dust-free oak floor restoration - sanding, staining and sealing completed in Nether Alderley, Cheshire to a specific colour that closely matches the rest of the flooring across the property.
The Process
It is quite an involved process to restore any wood floor to a fantastic finish. Some floors have very hard to remove original finishes that make matters worse and extends the timescale. Together with tight space and many edges and corners to deal with, one oak bathroom floor restoration can take as long as 2 days. Vacuuming, sanding at 40, 60, 80 and 100 grit, vacuuming after each grit, water popping the wood, drying, staining, drying, primer application, 3-4 hours dry time, 2-part totally 'green' lacquer application, 3-4 hours dry time, de-nib the floor (that's lightly sanding off raised grain) and then the final one or two coats of lacquer application. Different finishes require a different approach where process and drying times will change. We will always advise clients on the specific process for their floor restoration so that arrangements can be made.
This unique process which provides a 99.99% dust-free experience has been used to restore oak bathroom floor to a fantastic finish for our client in Nether Alderley, Cheshire. Every floor is different and every client has unique requirements and we do our best to tailor the service and process to achieve the finish required. Our virtually dust-free sanding machinery helps keep our clients at ease.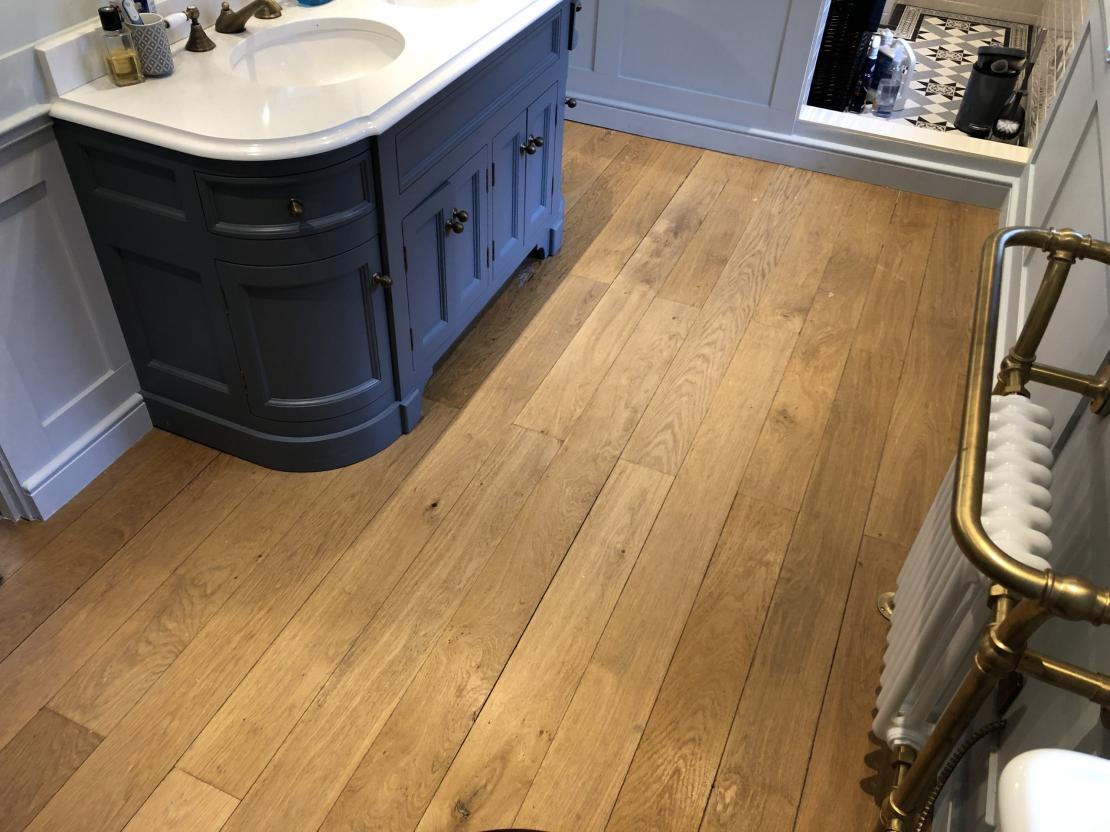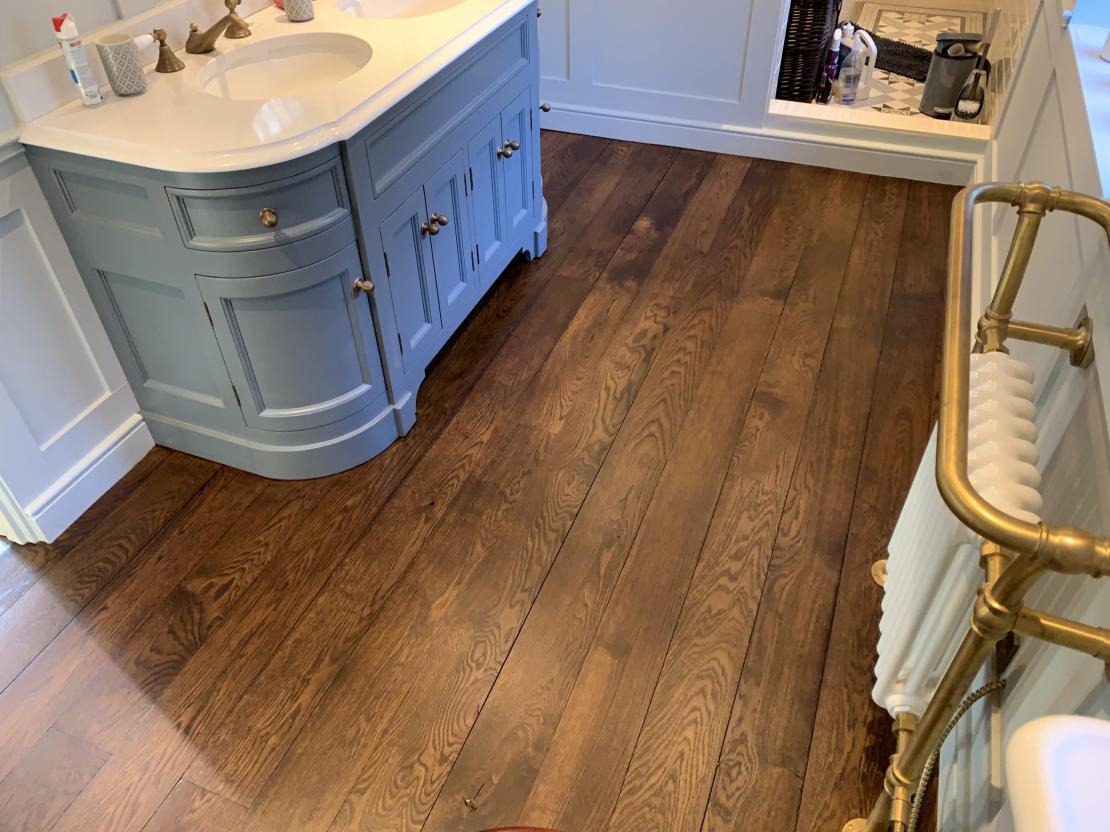 To learn more about wood floor sanding service in Alderley Edge and Nether Alderley, Cheshire please visit our wood floor restoration page or give us a call on 01477 459 109 to discuss your requirements.
You can always send us a message here and we will get back to you as soon as possible.