Oak Floor Sanding & Sealing in Nether Alderley, Cheshire
Published on Thursday 5 December 2019
Clients required their oak bathroom floors sanded and stained to match other floors within their property and lacquer applied. Colour sampling has been carried out to determine their favourite stain.
The Process
It is a very involved process to restore any wood floor. Some floors have very hard to remove original finishes that make matters worse and extends the timescale. Together with tight space and many edges and corners to deal with, one oak bathroom floor restoration can take as long as 2 days. Vacuuming, sanding at 40, 60, 80 and 100 grit, vacuuming after each grit, water popping the wood, drying, staining, drying, primer application, drying, 2 part totally 'green' lacquer application, 3 hour dry time, de-nib the floor (that's lightly sanding off raised grain) final coat of lacquer application.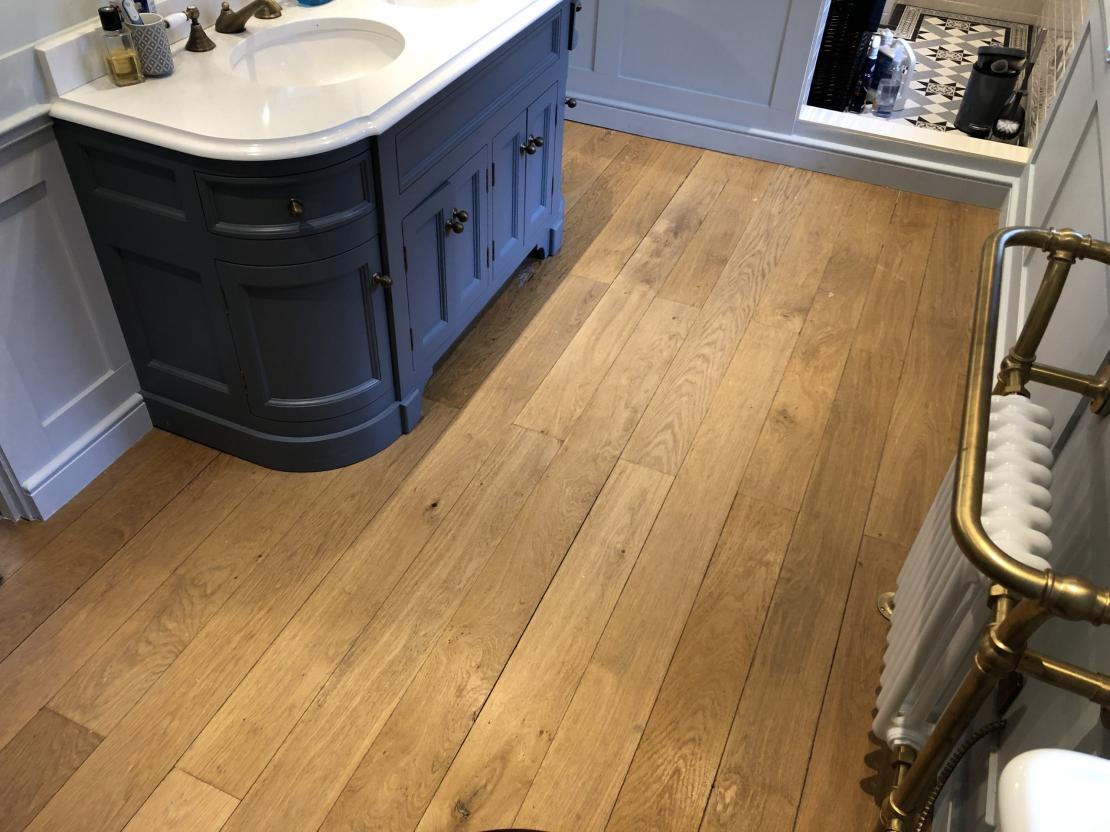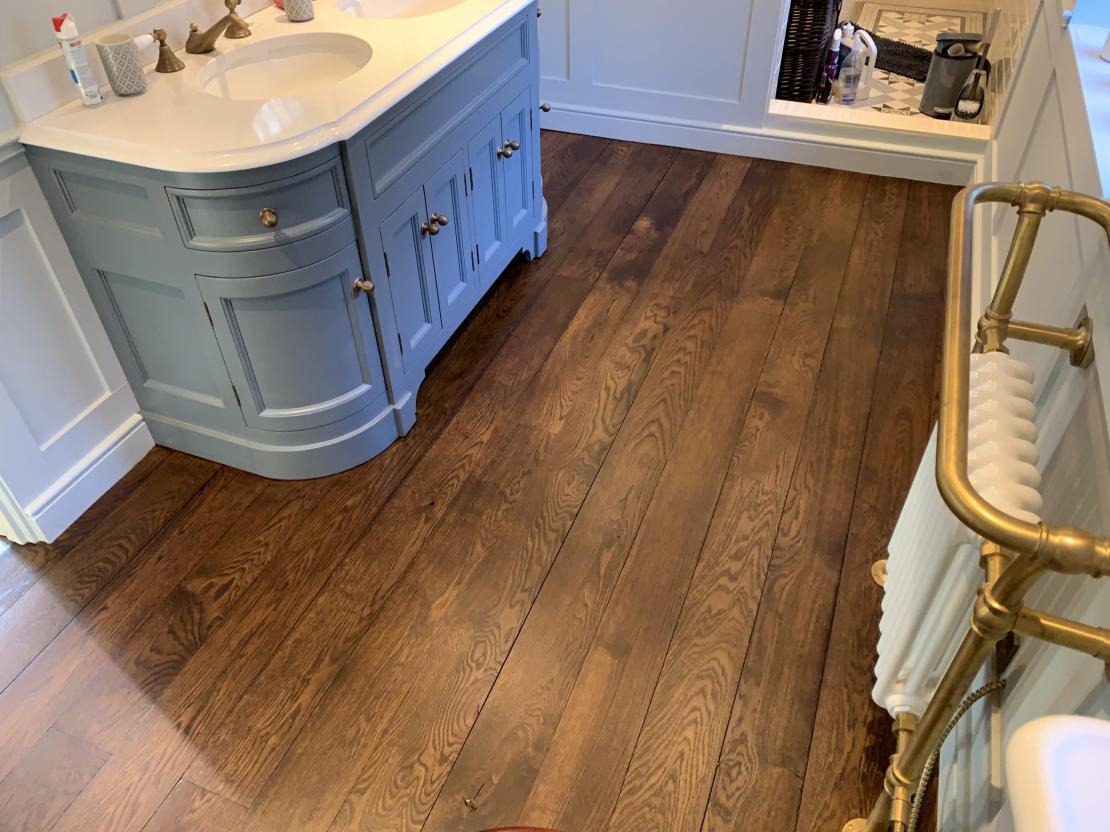 For your wood floor restoration enquiries visit our wood floor restoration page to learn more. You can always give as a call on 01477 459 109 to discuss your requirements.