Land Rover Showroom Porcelain Tile Floor Cleaning in Stafford
Published on Monday 3 June 2019
Is Your Showroom Porcelain Tile Floor In Stafford Worth Showing!?
We have completed our latest porcelain tile and grout restoration cleaning project at Land Rover showroom in Stafford. Porcelain floor has been at a pretty bad place here due to general dirt build up, use of incorrect cleaning solutions and mopping systems. The daily cleaning crew was not able to maintain the floor to satisfactory condition any longer. Therefore we were called in to help and resolve the issues they were having and advise on the maintenance regime and correct procedure to follow.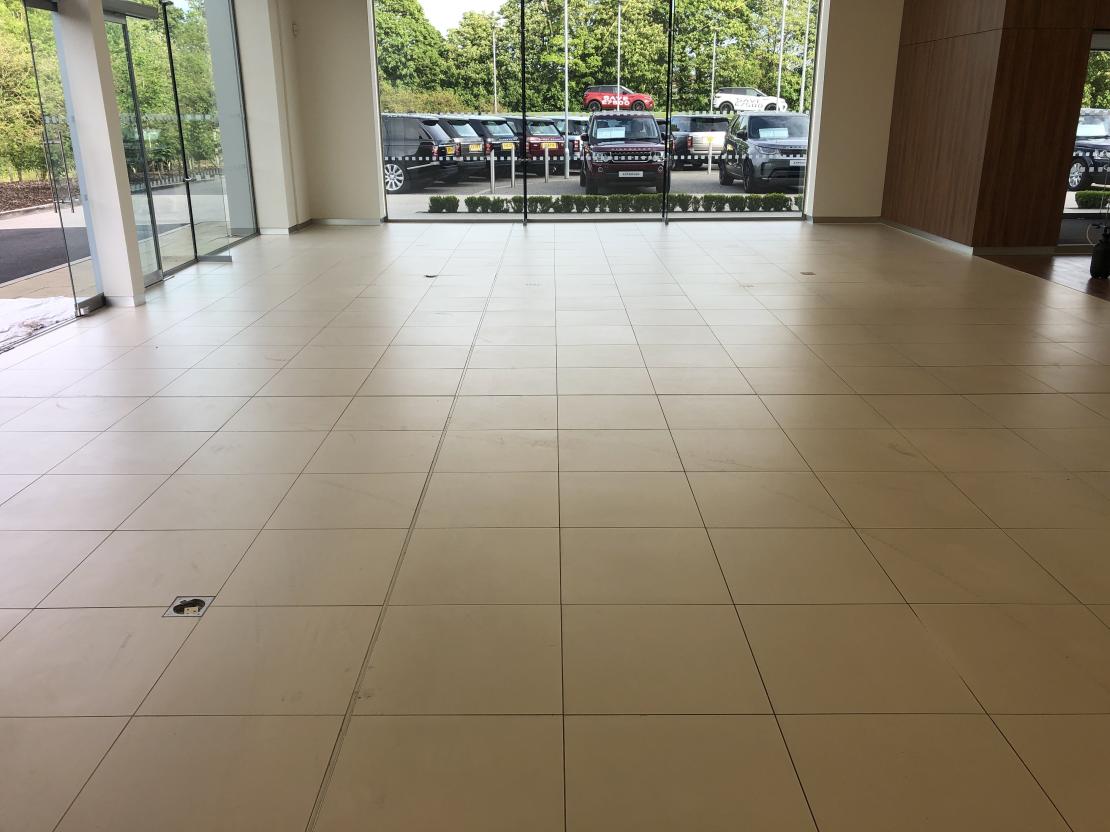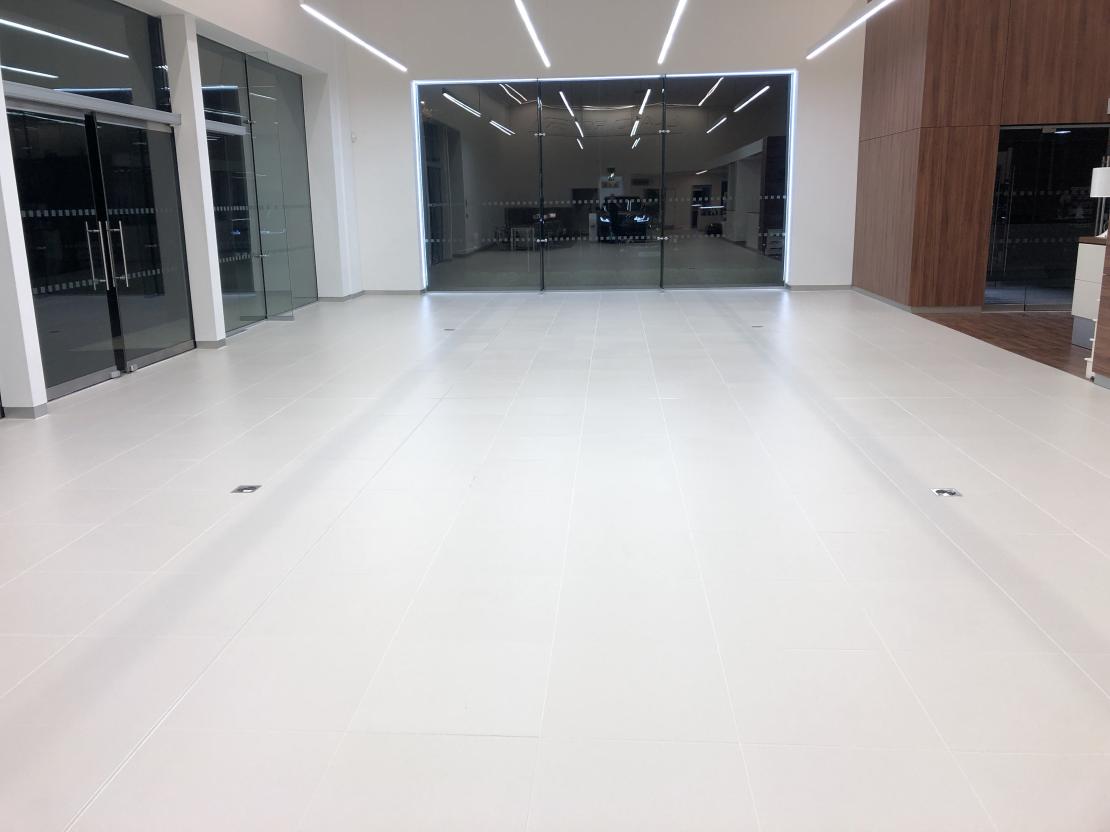 Are you are looking to enhance your car showroom porcelain( tile and grout) floor in Stafford and give your customers the best possible experience?
Or maybe you think your showroom is too far gone and only re-tiling will sort the problem you are having?
So many showroom floors can look almost like new with professional attention and correct ongoing maintenance regime. Correct advice by a professional is invaluable and will help you be back on track with the showroom that is absolutely stunning!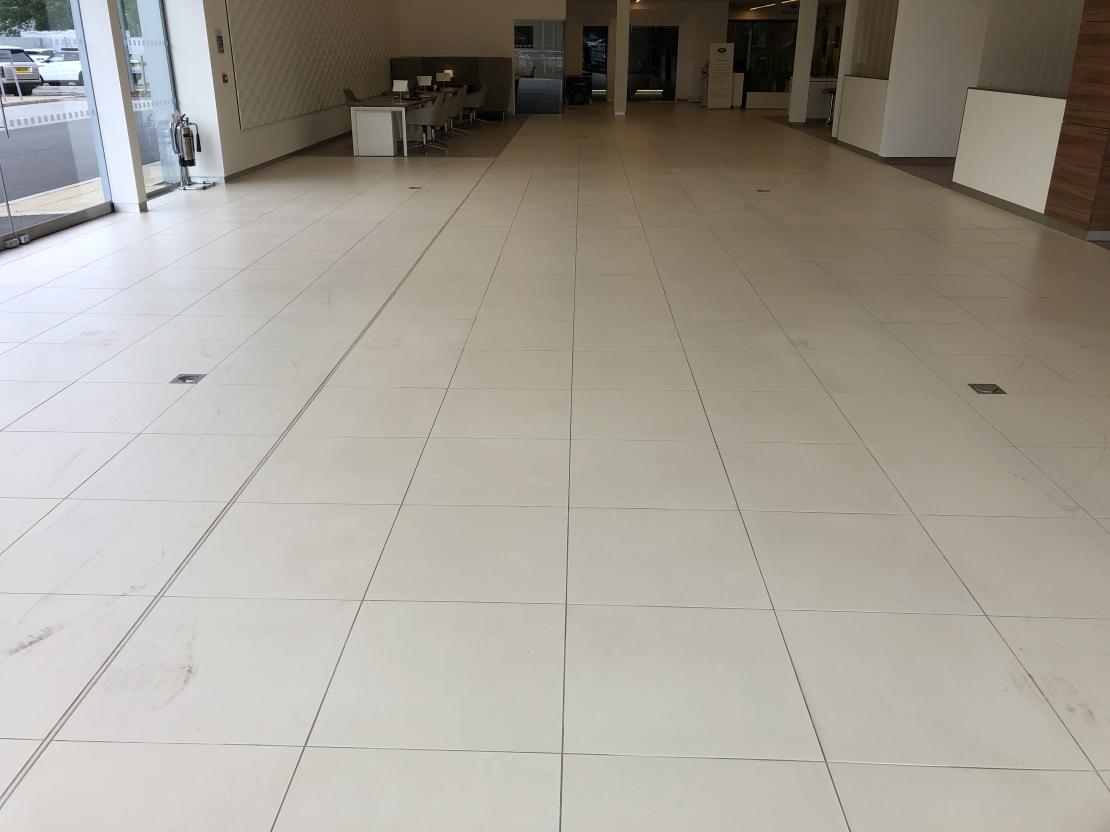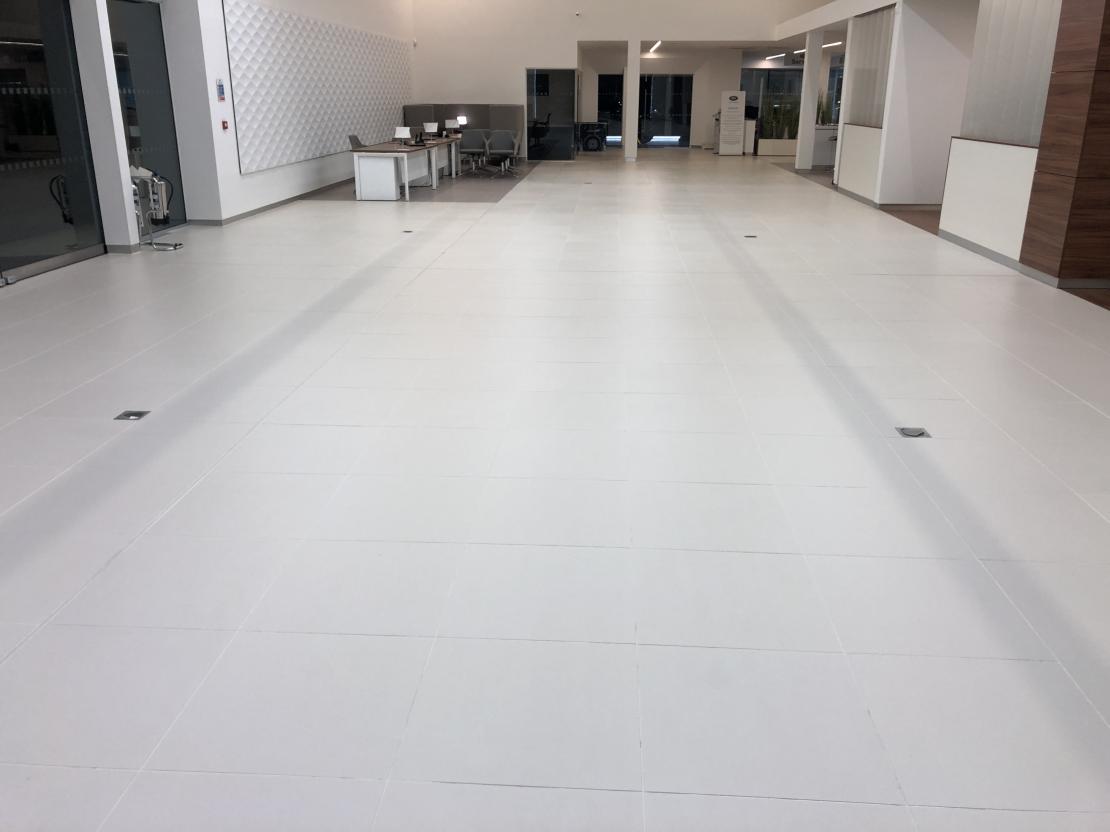 Our porcelain (tile and grout) cleaning service will benefit your business in Stafford in a few major ways:
Improves the look of the entire showroom
Enhances and compliments the cars on display
Improves your worker's morale
Prolongs the life of the flooring
Makes daily maintenance easier
Saves you money on premature floor replacement
Improves overall customer experience
If you would like to learn more on how we can help you solve any problems you are having or would like us to clean and restore your showroom floor - give us a call on 01477459109 or visit our tile and grout cleaning page. We service showrooms in Stafford, Cheshire, North West and Nationally.