Oak Floor Sanding & Sealing In Altrincham, Cheshire
Published on Sunday 15 September 2019
We had a pleasure restoring - sanding and sealing a tired oak floor for a client in Altrincham, Cheshire this week. Natural White 2 component lacquer was used to finish and protect this floor and helped to create this lovely Scandinavian look and feel in their home.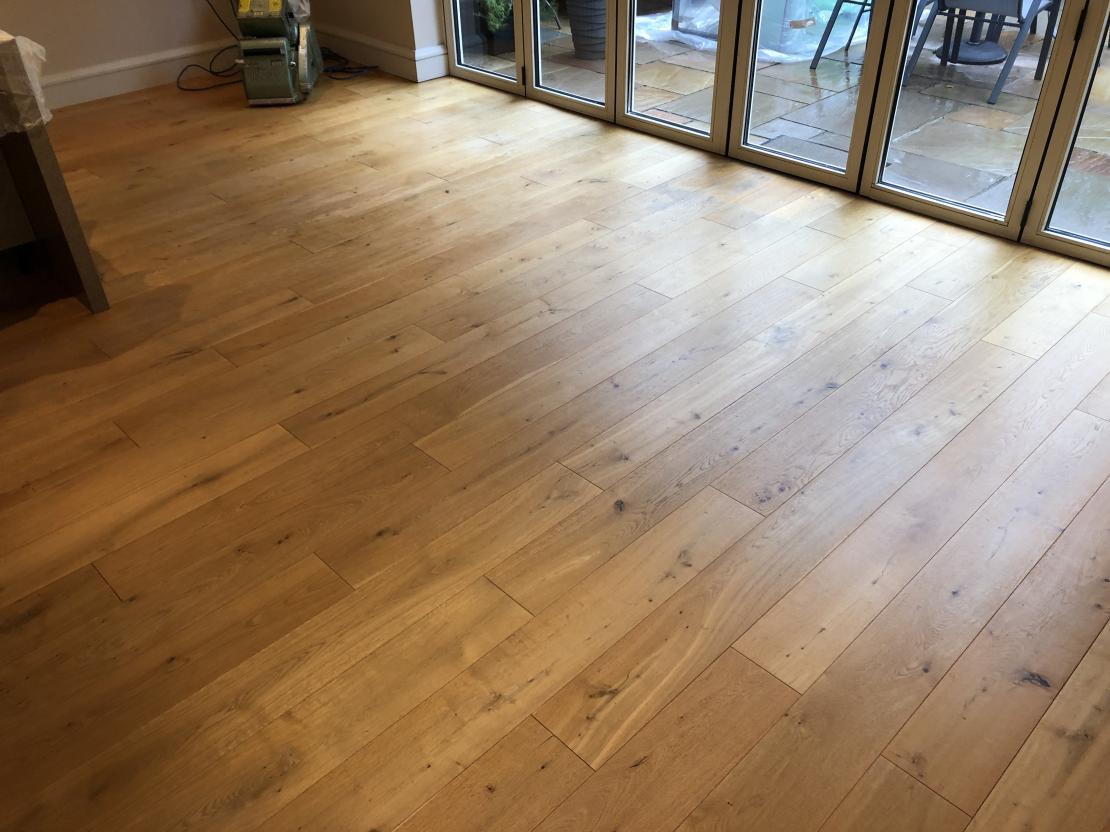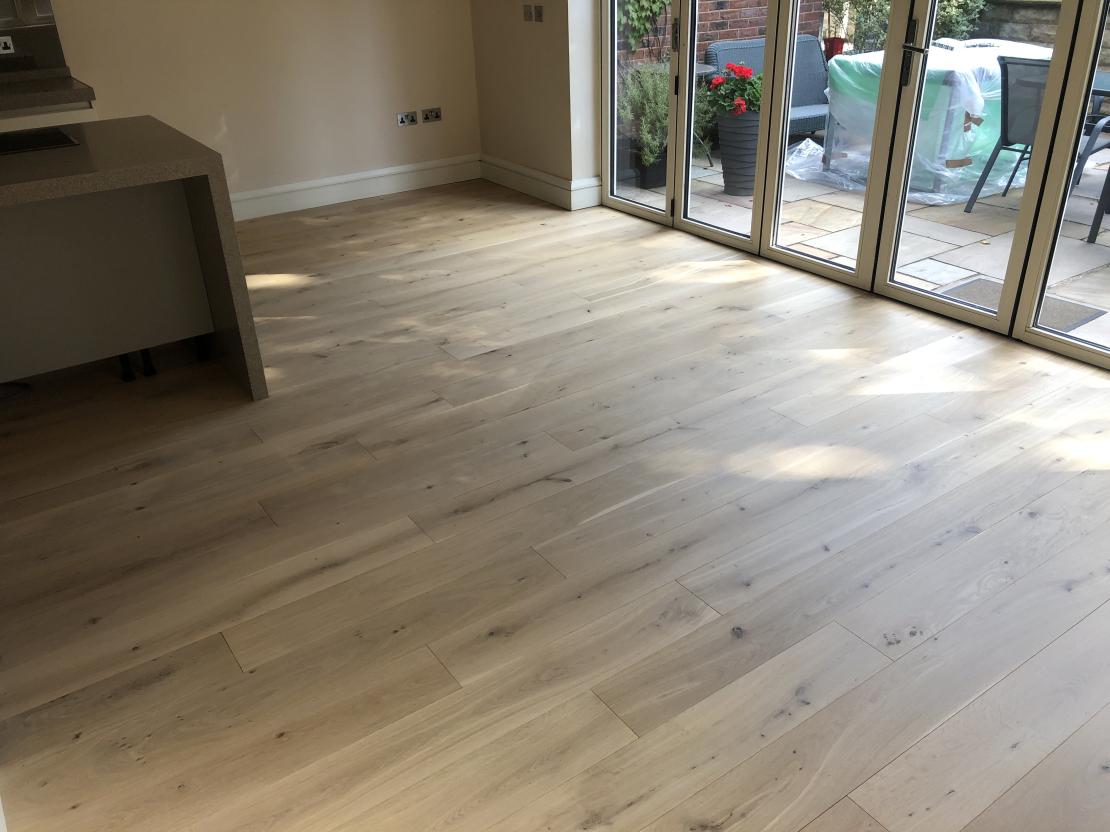 This premium finish just moved up our ranks and is now the favourite one - it is absolutely stunning! It creates an ultra matt finish and is the best invisible 2K lacquer available on the market. It looks like bare wood, but with great protection of two component lacquer with hardener. This particular finish can be applied to Aak, Pine, Maple. Ash, Beech and light coloured wood floors. Applied in 3 coats this lacquer provides fantastic protection and hard wearing surface that is suitable for domestic and commercial environments. Keep in mind not to expose your freshly restored floor to heavy traffic conditions or wet the floor for several days to two weeks after professional oak floor restoration service in Altrincham.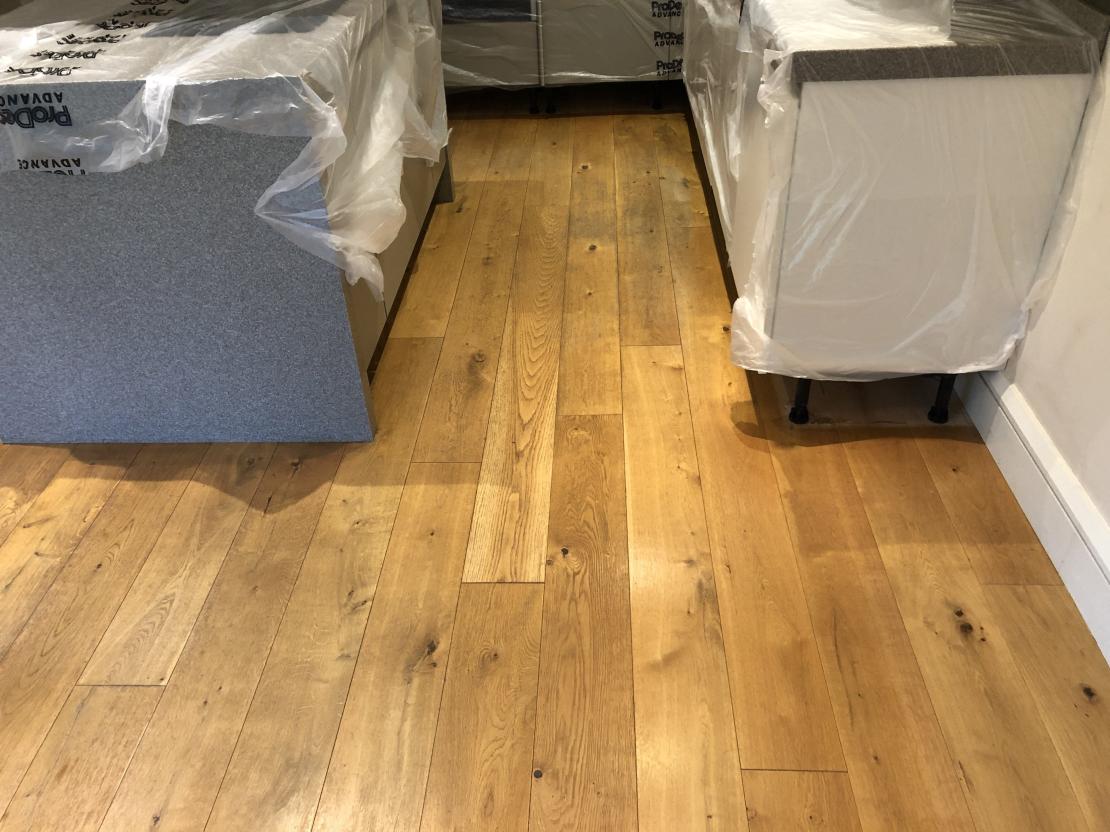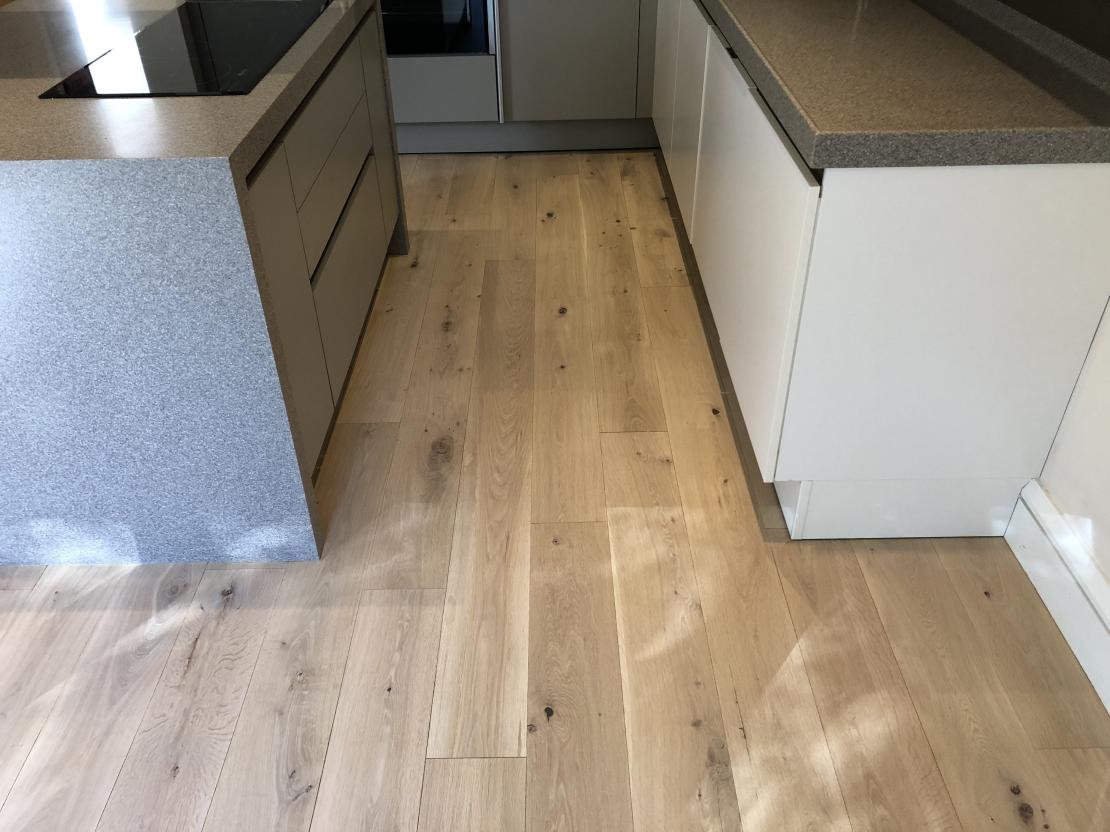 Our floor restoration company service clients in need of professional oak, pine or other wood floor sanding and sealing in Altrincham, Bowdon, Hale, Wilmslow, Alderley Edge, Didsbury, Poynton across Cheshire and North West.
You would benefit from premium quality results while work is being carried out with attention to detail and care to your property.
If you would like us to quote for your wood floor restoration, sanding and sealing project in Altrincham, Cheshire - please get in touch with us via our contact form and we will get back to you shortly. Please visit our Wood Floor Sanding and Sealing in Cheshire page to learn more.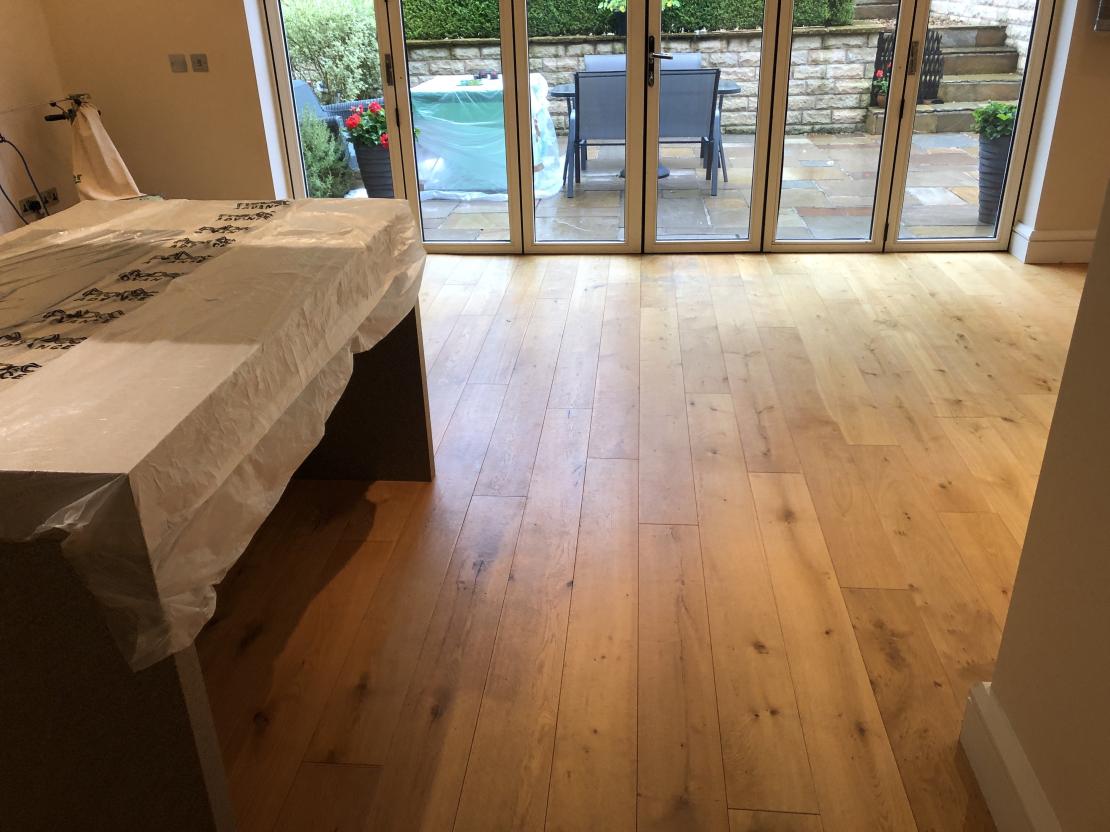 "Did you know that we also offer clear matt or semi satin 'all green' water based lacquer finish that has zero hazardous warning labels on the tin and has no icoccyanates or aziridine. This is the only two component water based product on the market from well established German manufacturer with such specifications and it is a fantastic 'green' product for all domestic and commercial environments."