Professional Patio Cleaning In Sandbach, Cheshire
Published on Friday 10 May 2019
This week we have completed professionally cleaning small but smart patio area for our regular client In Sandbach, Cheshire. We even included sandstone window sills in the process as a little freebie! We always try to make our client's properties look great.
Benefits
Our process doesn't just make the surface clean. We help home or business owners to have a safe surface to walk on. Algae turn the surface very slippery, causing you to slip in wet conditions. It essentially becomes an ice-skating rink when rains. We applied soft washing cleaning solutions to remove any remaining algae after the pre-clean was carried out using power washing system on the paving. This kills the spores and does not allow them to spread. Surfaces are thoroughly rinsed off and neutralised after any treatments.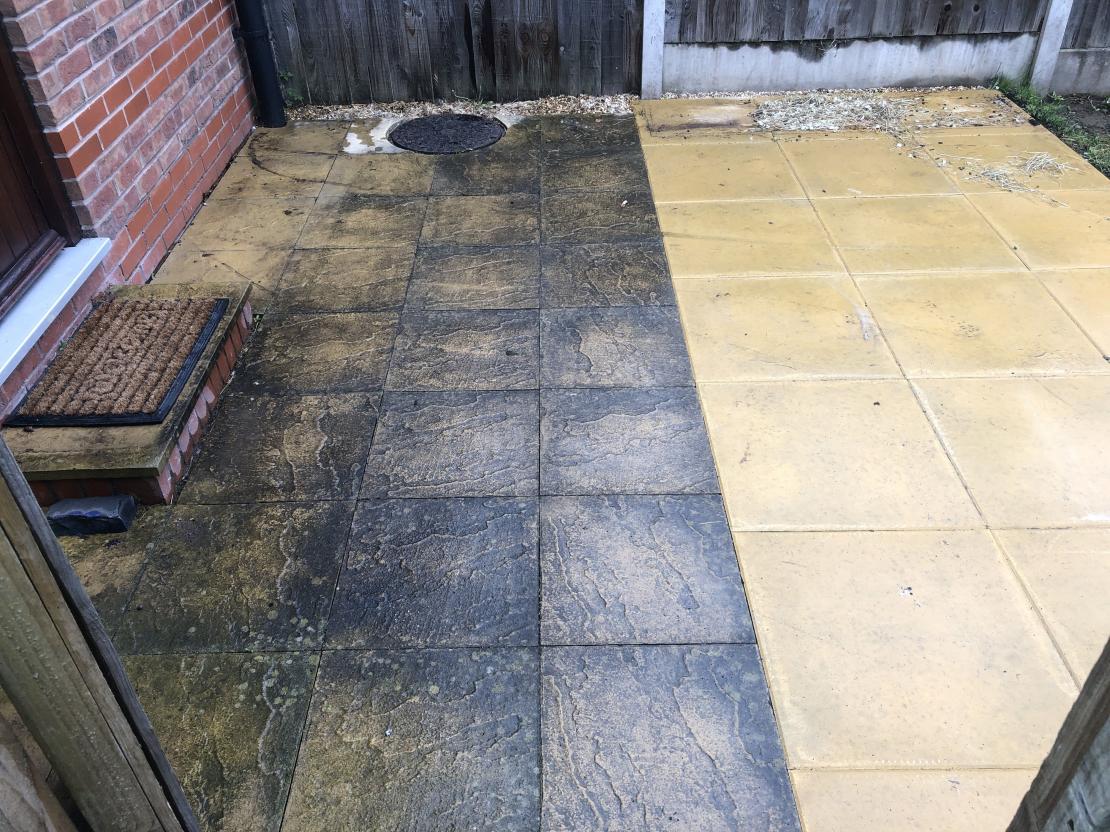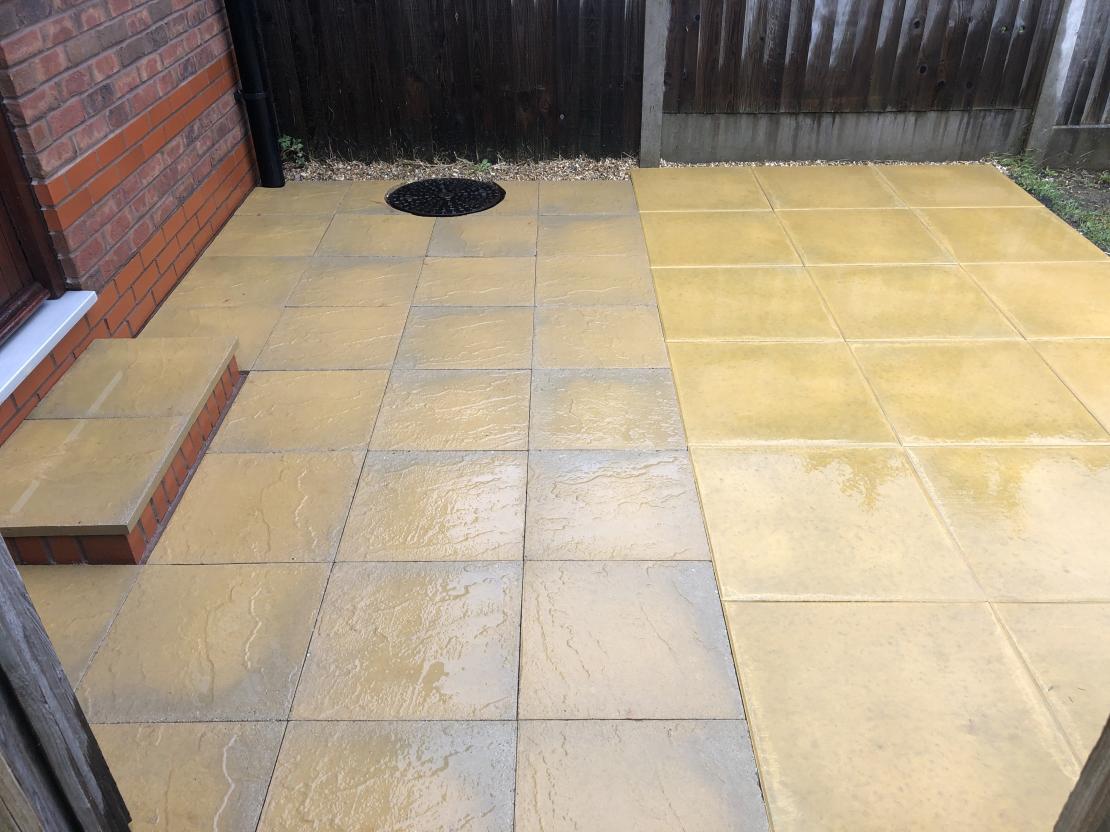 Please note - just jet washing the surface with powerful or even domestic paving (driveway or patio areas) causes the surface of the paving to break down. It eventually becomes very 'open'. This allows algae, mould, lichen and any other organic growth to spread even further into the stone surface. It then becomes very difficult for the homeowner to keep on top of it.
There are professional systems in places to clean the surface thoroughly without using high water pressure that destroys loose pointing even further.
Not all pointing is being removed or loosened up because of power washing. In many homes or commercial premises, paving is laid incorrectly using 'dot and dab method' allowing the surface to move, then weeds grow.
This cracks the pointing further which eventually loosens up even more during winter months due to freezing water under the surface. Loss of some very loose and soft aggregates sometimes is inevitable during the cleaning.
Pointing
Using our system you will not have any significant damage to the surface as we do not use extremely high-pressure methods. Specialist equipment we use to clean and restore out clients paving like stone, block paving or resin driveway or patios in Sandbach and across Cheshire is designed to be used on many different surfaces. A trained technician will only use specific nozzles for a specific surface. We found that best results are achieved when using a combination of a power wash and soft wash systems together. This gives you, the client the best return for investment in our services, best looking and safe surface to walk on. Please note - regular maintenance is required to keep surfaces looking great for many years to come.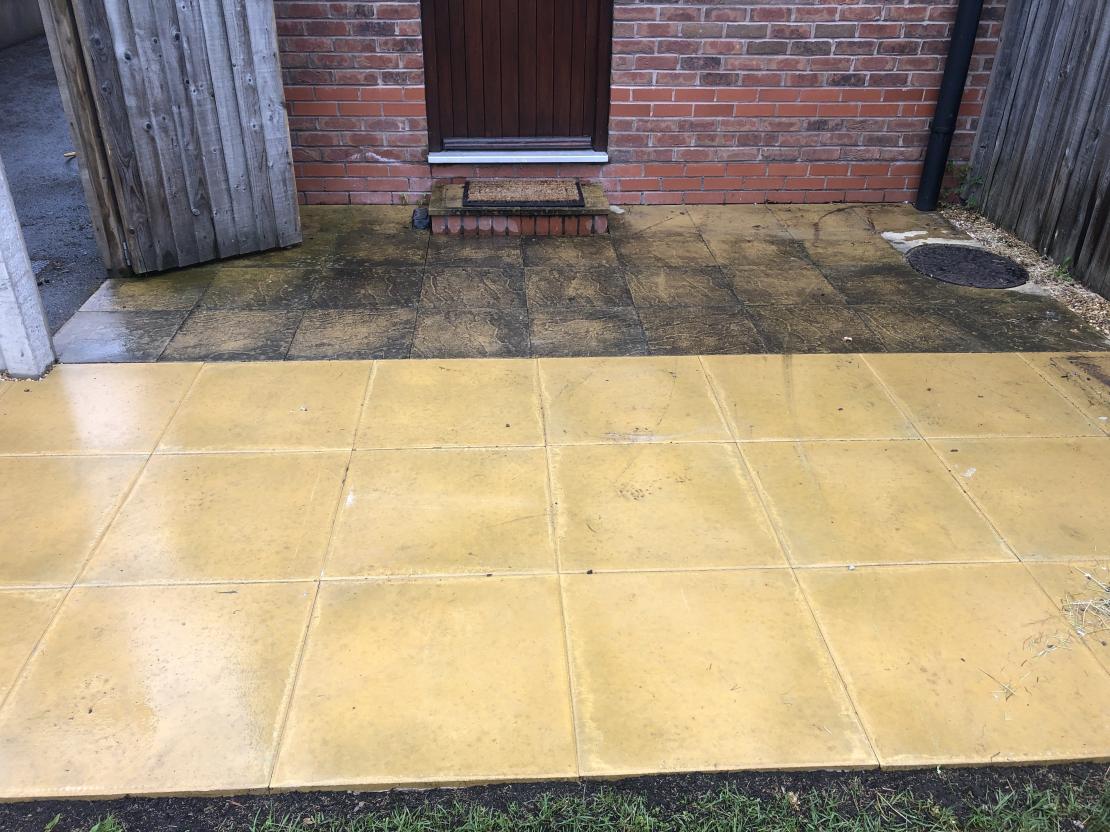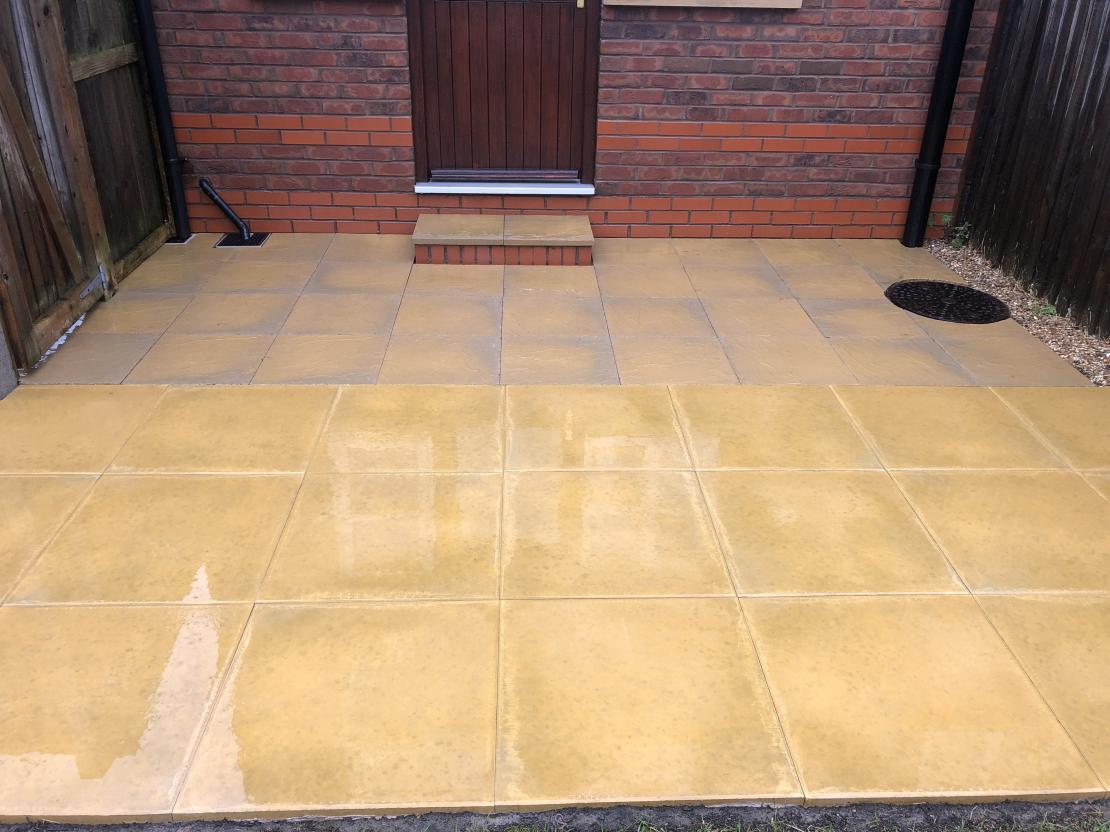 What's next?
For any professional paving like a natural stone driveway, block paving patio or resin bond stone areas and wet pour playground cleaning in Sandbach or any areas across Cheshire. Contact our specialist team on 01477 459 109. You can also contact us on our contact page or visit our specialist driveway and patio cleaning and restoration page.